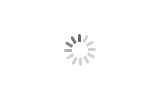 BSC-A2-X Series Class II A2 Biological Safety Cabinet Class II Type A2
Brand BIOBASE
Product origin CHINA
Delivery time Within 7 days
Supply capacity Factory Direct Supply
Advantage: 
1. Motorized front window. 
2. Time reserve function.
3. ULPA filter life and UV life indicator. 
4. Automatic air speed adjustable with filter block.
5. With memory function in case of power-failure.
6. Audio and visual alarm (Abnormal airflow velocity; Filter replacement; Front window at unsafe height).
7. Work area surrounded by negative pressure, it can ensure maximum safety in work area.
8. Audio and visual alarm (Filter replacement, window over height, abnormal air flow velocity etc).
9. Remote control: all functions can be realized with it, making the operation much easier and more convenient.
10. Interlock function: UV lamp and front window; UV lamp and blower, LED lamp; blower and front window.
11. Foot switch: adjust front window height by foot during experiment, to avoid airflow turbulence caused by arm movement.
BSC-A2-X Series Class II A2 Biological Safety Cabinet Class II Type A2
BSC-A2-X Series Class II A2 Biological Safety Cabinet Class II Type A2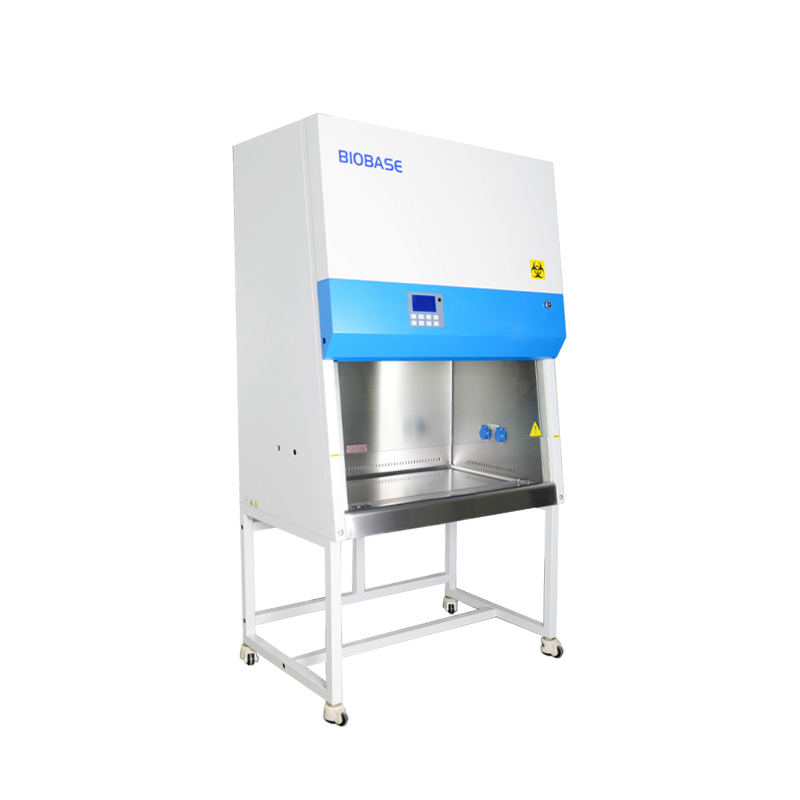 Biological safety cabinet is necessary equipment in the laboratory in the search of microbiology, biomedical, DNA recombinant, animal experiment and biological products, especially in the occasion that operator need to adopt protective measure, such us medical and health, pharmacy, medical research. Our equipment provides a safety working environment which don't have bacterial and dust in the process of bacterial culture.
Models:
Model

BSC-1100IIA2-X

BSC-1300IIA2-X

BSC-1500IIA2-X

BSC-1800IIA2-X

BSC-2000IIA2-X

Internal Size

(W*D*H)

940* 600*660 mm

1150*600*660 mm

1350*600*660

mm

1625*600*660

mm

1800*600*660

mm

External Size

(W*D*H)

1100*750*2250mm

1300*750*2250mm

1500*750*2250

mm

1800*775*2290mm

1950*800*2170

mm

Tested Opening

Safety Height = 200 mm(8'')

Max Opening

420mm(17'')

420mm(17'')

500mm(20'')

550mm(22'')

400mm(16'')

Inflow Velocity

0.53±0.025 m/s

Downflow Velocity

0.33±0.025 m/s

ULPA Filter

Two, 99.9995% efficient at 0.12um. Filter life indicator.

Front Window

Motorized. Two-layer laminated toughened glass ≥ 5mm. Anti UV.

Noise

≤67db

UV Lamp

30W*1

30W* 1

40W* 1

40W*1

40W* 1

UV timer, UV life indicator, emission of 253.7 nanometers

for most efficient decontamination.

Illuminating Lamp

LED Lamp

12W*2

12W*2

16W*2

16W*2

16W*2

Illumination

≥1000Lux

Consumption

600W

800W

1300W

1300W

17500W

Waterproof Sockets

Two, total load of two sockets: 500W

Display

LCD display: exhaust filter and downflow filter pressure, filter and UV lamp working time, inflow and downflow velocity, filter life, humidity and temperature, system working time etc.

Control System

Microprocessor

Airflow System

70% air recirculation, 30% air exhaust

Visual and audio alarm

Filter replacement, front window at unsafe height, abnormal airflow velocity.

Material

Work Zone: 304 stainless steel

Main Body: Cold-rolled steel with anti-bacteria powder coating.

Work Surface Height

750mm

Caster

Footmaster caster

Power Supply

AC220V±10%, 50/60Hz; 110V±10%, 60Hz

Standard Accessory

LED lamp, UV lamp*2, Base stand, Remote control, Foot switch, Drain valve, Waterproof sockets*2

Optional Accessory

Water and gas tap, Electric height adjustable base stand.

Gross Weight

220kg

280kg

316kg

366kg

420kg

Package Size

(W*D*H)

1220× 1000× 1820 mm

1460*1000*1820 mm

1630*1000*1820 mm

1930*1000*1820

mm

2090*1050*1860 mm