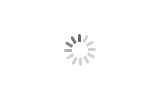 Integrated Automatic Gel Imaging System BK-ATG100
Brand BIOBASE
Product origin CHINA
Delivery time Within 7 days
Supply capacity Factory Direct Supply
Applications
It can be used for nucleic acid detection of various fluorescent dyes such as EB, SYBRTMGold, SYBRTM Green, SYBRTM Safe,Gel redGel GreenTMTexasRed, Fluorescein labeledDNA/RNA.
Download
Integrated Automatic Gel Imaging System BK-ATG100
Features:
High-resolution CCD camera, less noise, high sensitivity, large resolution, with F1.2 high-throughput 6x triple-variable autofocus lens, and special filters for nucleic acid dyes.
Ultraviolet sample excitation stage and blue light sample excitation stage can be freely selected according to the needs of different nucleic acid dyes.
A special cover-type glue-cutting filter is added, which is easier to operate than the traditional glue-cutting port.
Anti-ultraviolet and blue light damage, no dark room required.
Technical Parameters:
| | |
| --- | --- |
| Model | BK-ATG100 |
| Camera Resolution | 5.0MP |
| Photosensitive Efficiency | >65% |
| Exposure Time | 1ms-3000ms |
| Pixel Density | 16 Bits (0-65535) |
| OD | ≥4.8OD |
| Lens | Large aperture autofocus lens F=1:1.2, 8~48mm |
| UV Transmission | 302nm, optional other transmitted blue light |
| White Light Reflection | LED reflection (cold light) |
| White Light Transmission | White light conversion sample board |
| Filter | Standard 590nm, other optional |
| Shooting Area | 21×21cm |
| Timer Shut Down | 1-60min |
| Touch System | 13.3-inch touch system |
| Power Supply | Standard: 220V 50Hz, Optional: 110V 60Hz(internal transformer) |
| Packing Size | 490*515*885mm |
| Gross Weight | 31kg |